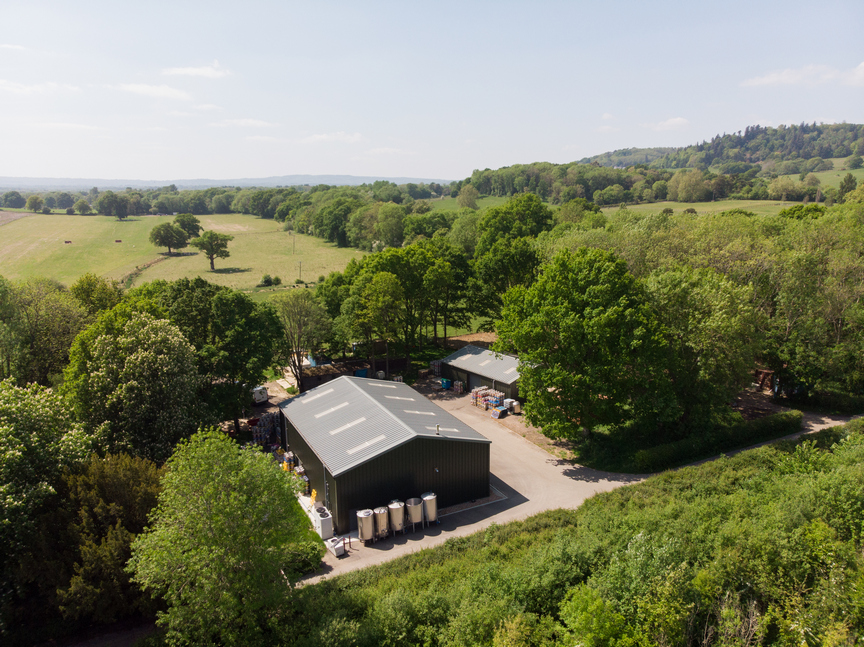 From humble beginnings, Crafty Brewing's beers are now brewed in a state-of-the-art brew house and conditioned in our climate-controlled cellar building, which stores thousands of pints of our cask ales & craft beers.
Crafty Brewing was established in 2014, we have grown organically from a single 100 litre brewing vessel, making small-batch craft beers for village fetes and a few local pubs, to our new 4000 square foot purpose-built state-of-the-art brewery which has a capacity of 100,000 litres of beer a month.
You can find our multi-award-winning, hand-crafted beers in local pubs, hotels, restaurants and retailers across Surrey, East & West Sussex, Berkshire, Hampshire and London.

Sustainability is close to our heart as we constantly aim to reduce our ecological impact.
We recycle our water, heat and yeast and, wherever possible, use bio-degradable and recyclable packaging.
All our spent grains are fed to the rare-breed Hungarian Mangalitsa and Old Spot pigs that live in the farm's woodland.